Benefits of awning gazebos
Every homeowner dreams of a beautiful gazebo on the site. But unfortunately, there is not always free time and opportunities for capital construction of such an object. This is where an attractive gazebo-tent comes to the rescue.
Modern wooden gazebos for sale
Our wooden gazebos look much more modern and cozy than the artsy classic buildings. Such a gazebo will certainly become a favorite resting place at your summer cottage. We will carry out all construction work and worries on a turnkey basis, you just need to place an order, and after construction, enjoy your rest in the shade of your new garden pavilion.
A modern tent gazebo is a place of attraction for all guests and a central element in the improvement of the territory adjacent to the house. Owners of private houses or summer cottages often strive to implement a small covered gazebo, which will allow them to spend time with family or friends.
Awning gazebos are a modern trend that can be traced all over the world. The original arbor of laminated veneer lumber in the style of 'Eco-chalet' will be an excellent addition to your site. The material for the construction of the gazebo is exclusively ecological: a wooden frame with a modern awning covering, which reliably protects from the best sun, rain and wind.
Wooden gazebos for sale made in USA
You can buy a gazebo tent in the USA on an individual project. LUXTENT manufactures turnkey gazebos for private sector owners.
Modern wooden gazebos from LUXTENT will be a chic addition to any private sector. The loft-style wood frame gazebo offers an interesting, modern look that is eye-catching and impressive. To prove these words, we present a portfolio of our work.
Popular models of modern gazebos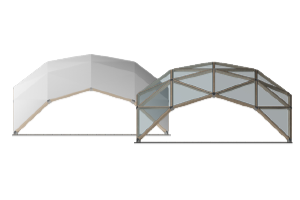 A modern gazebo is primarily about a tree. Wooden gazebos are becoming more and more popular due to their natural beauty and interesting shapes. If you prefer eco-style and natural materials, consider using the EcoChalet model. The domed structure made of laminated veneer lumber looks fresh and very trendy.
A domed wooden pergola will look great in any setting, and the awning cover can be of different colors and designs.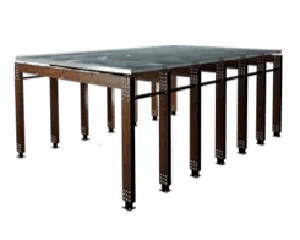 A pergola is an ideal construction as a gazebo, capable of completely transforming the site, revealing its attractiveness and adding unique looks. Pergolas for gazebos are made on the basis of a frame made of laminated veneer lumber. The roof covered with glass or awning provides a large shade area.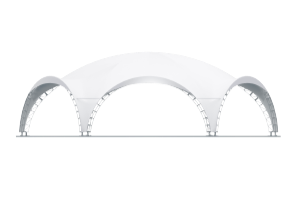 A modern gazebo not only offers a unique way to spruce up your backyard, but also provides a fantastic opportunity to get creative with your decor.
A multifunctional design that is perfect as a gazebo tent. A tent gazebo can be of almost any size and shape, the minimum size is: 5×5 meters. Rounded lines, graceful frame and modern design will harmoniously fit any landscape.
Add-ons for wooden gazebos
The tent of your choice can be easily glazed. Frameless glazing, double or single-layer glass units, sliding or swinging doors – we offer various options of pavilion glazing.
We offer services in the field of tent branding. By printing on different parts of the pavilion and using wide-format banner printing, you can draw attention to the name of your company or create unique photo zones at your event.
In LUXTENT, you can order decoration services that will include (based on your wishes): embellishment of the dome and walls with designer fabrics and arrangement of the space inside and outside the pavilion using live and artificial plants.
We have taken parts in hundreds of events and celebrations. Take a look at our portfolio and review the range of tents to select a perfect, safe and reliable solution for your important event or your business.

Years of experience in cooperation with various restaurant business companies allow us to find the best solutions for the most unusual and exclusive orders. Therefore, we will find the best option for you or design an individual tent conforming to your requirements.

Our tents are multi-purpose; they are made to blend with the landscape, fit into any architectural forms and at the same time perform important functions.

We try to make our awnings not just functional, but also comfortable. Therefore, we offer unique solutions for creation of comfortable and convenient spaces for sports activities.

Our tents are characterized by durability and versatility as well as quality design. It makes them more than just functional premises and will help complement the site with a beautiful architectural solution.